Branch Warren Classic –
Houston, TX June 30th
George R Brown Convention Center
Promo code for Spectator Tickets are here !!!!!
Use the code ( armbar5 )
1-5 tickets with code $20
6-10 $15
11 up $10
Expires May 30
TOURNAMENT SCHEDULE
Kids and Teens begin at 8am
(must be weighed in prior to 8am)
Gi first followed be No GI
Adults Begin at Noon
(must be weighed in prior to Noon)
Gi first followed by No GI
Mat Assignments and Match Numbers will be available at check in
Please show your payment receipt at the door to gain access to the venue.
General Admission spectator tickets may be purchased at the door or pre-purchased online at http://branchwarrenclassic.com
UPCOMING EVENTS
LAKE CHARLES, LA   SATURDAY JUNE 13TH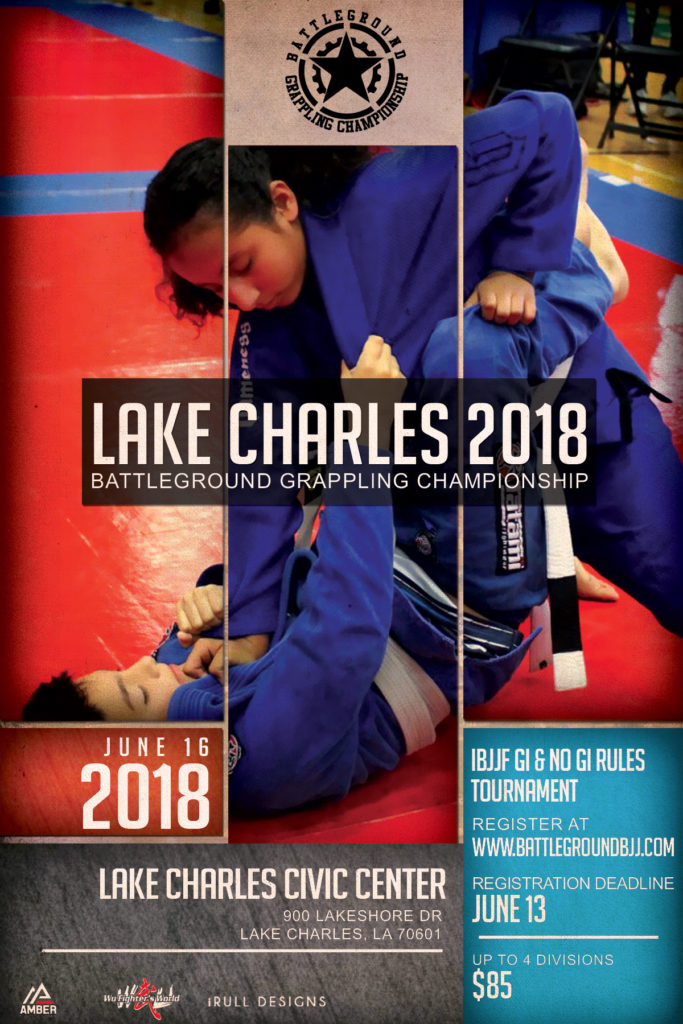 —————————————————————————–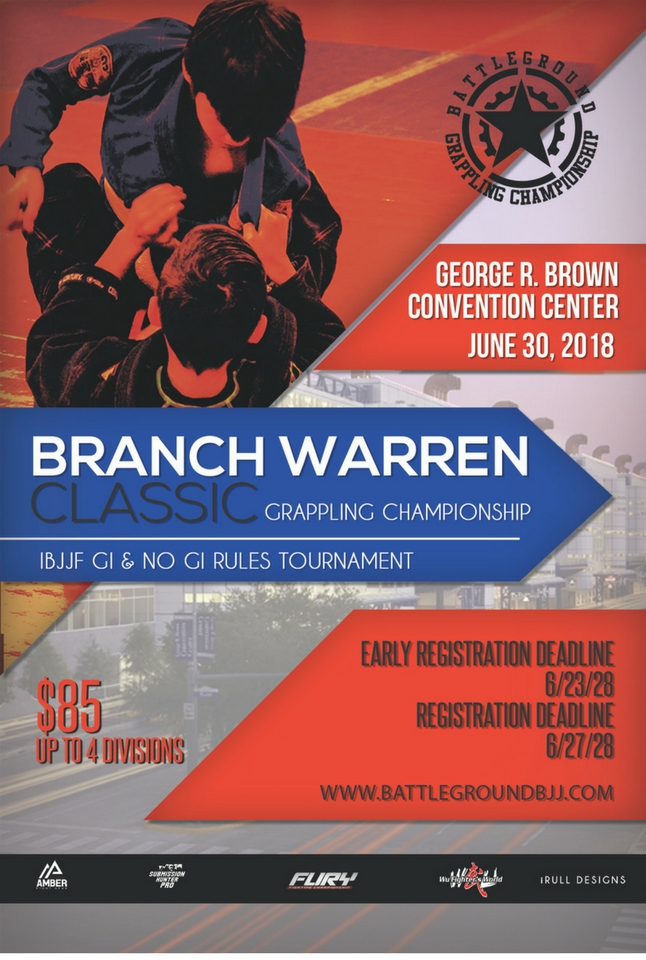 Branch Warren Classic –  June 30, 2018
Houston, TX (George R Brown Convention Center)
NO Same Day Registration!  You Must Pre-Register
Compete in Up To 4 Divisions for Only $85!
No Door Charge For Competitors and Coaches
(Show your payment receipt at the Door)
---